The Ed & Linda Chitwood Farm is located in Richland County between Muscoda and Blue River Wisconsin. This 213 acre farm is a second generation farm that Ed & Linda purchased from Ed's mother in 1979 after Ed's father was killed in an auto accident. Ed's parents Vivian and Marguerite purchased the farm from Doris & Molly Perkins. The farm is split between only about 40 tillable acres and the balance of woodland and pasture. Ed & Linda raised 4 children on the farm, Matt, Sara, Mark and Nathan, all of which are now adults and live off of the farm. Linda, like many farm wives in Wisconsin, works off the farm and has been an employee of Lands End in Dodgeville Wisconsin for many years.

There were many challenges on the farm for Ed & Linda in the beginning. Every single building on the farm had to be replaced with new ones once Ed & Linda took over. They built a new house in 1979, new barn in 1984, new silo in 1988, calf shed and garage in 89 and on and on.

The Chitwoods recalled some near catastrophes during their years on the farm too. One of the boys was rushed to Madison with a dangerous temperature and at another time one of the boys had fallen down a hay shoot and was air lifted to the hospital also. All of the children are now fit as a fiddle and Ed & Linda are enjoying being grandparents as well.

Ed currently milks 35 to 40 cows and raises some young cattle and steers. When asked what would happen to the Chitwood Family farm when the couple decides to retire this is what they said. First of all Ed plans to convert the dairy over to a small beef herd and then enjoy a break from two times a day, seven day a week chores. Then the couple plans to divide the farm equally among their four children hoping that they might preserve the land and it's history for future generations of Chitwoods.

The Chitwood farm has been official named Whippier willow Valley Farm by the Chitwoods but as kind of spoof , when Ed occasionally is interview live on the radio, it is referred to as the " Bird's Creek Airport".

Ed and Linda Chitwood were the recipients of the April 2013 Wisconsin Dairy Farmers .com's, Farm Family of the Month. You can read more about the Chitwoods by view the farm awards page on this website. Also make sure to view all of the photos on the bottom of the this page of the Chittwood "Whippier willow Valley Farm".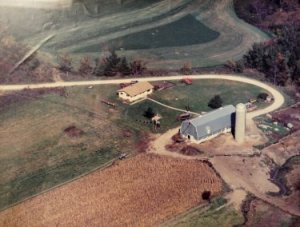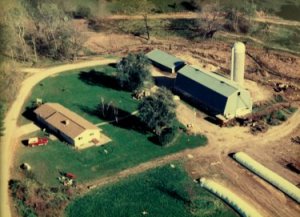 <