The Edwin & Elvera Dregne Farm was located about 5 miles west of Soldiers Grove, WI just off of county highway C in Crawford County Wisconsin. Edwin and Elvera raised three children on the 120 acre farm. At different times in their farming careers raised everything from chickens, to hogs, to dairy cattle. In addition to the livestock, they like many other farmers at the time, raised a little tobacco and a small field of cucumbers for the grandchildren to earn summer money.

They always had a mixed breed herd and did many of the chores by hand. Their milking herd varied from about 13 to 18 cows seasonally. The small silo was filled with corn silage using a variety of horse drawn equipment converted to tractor tow and tractor powered machinery. This was usually purchased together with the neighbors and shared during harvest time. Erland Dregne, Edwin and Elvera's son, lived and raised a family in a second house on the farm after returning from the Korean War. He worked most of his life as a carpenter but still lent a hand on the farm as needed. Many of Edwin and Elvera's grandchildren helped on the farm over the years and seemed to bring to it a variety of pets that ended up making a permanent home there. Among these pets were several horses and ponies, lots of dogs and cats, a few rabbits, one donkey and one goat. Edwin and Elvera's oldest grandson Roddy Dull farmed the land after he returned from military service with the help of grandpa for about ten years until Edwin passed away in 1986. During those years, Roddy with the help of grandpa, raised as much as 27 acres of tobacco, raised and sold dairy heifers and steers, and custom round baled hay in addition to putting in the usual crops on the farm. The farm was eventually sold to a friend of the family but will always be known as the home farm to the entire Dregne Family.

A memorial sign remembering all of the area farm families was recently erected near a local landmark "Pine Knob". This unique rock formation and the memorial sign are located at the intersection of County Highway C and County Highway J five miles west of Soldiers Grove along County Highway C for all wish to see it.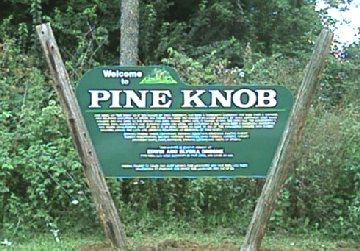 <