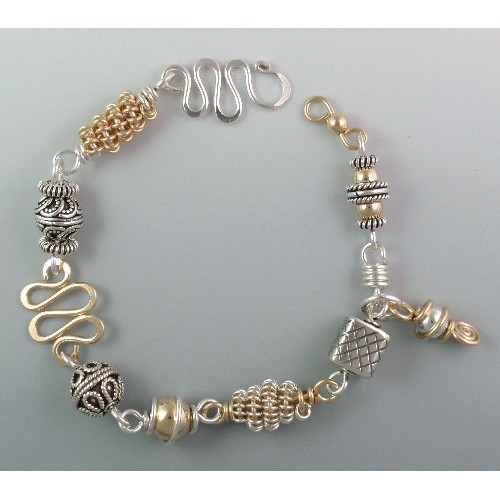 Silver and Gold Mixed Up Bracelet

By: BJChristian Designs

$140.00

Qty:
This bracelet is a lovely mix of silver and gold beads and wire. Argentium Sterling Silver wire and traditional sterling silver beads. All gold is 14K gold-filled. Gold is the metal of the Sun. It is Yang, masculine and the metal of power, wisdom, and magic. Silver is the metal of the Moon. It is Yin, feminine and the metal of emotions, intuition, and love. As you wear this piece may it give you a sense of the totality of your Self. Each bracelet is unique and includes a signed tag with description of materials and special properties.