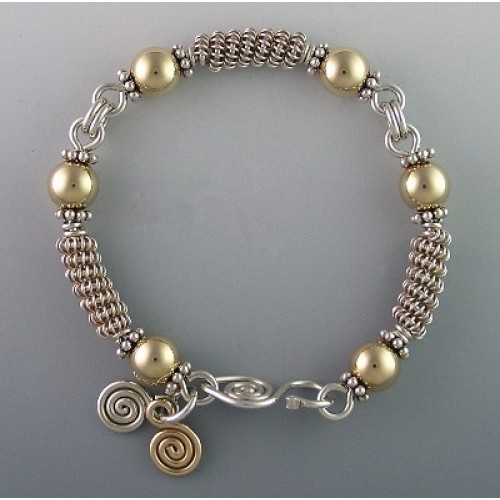 Sun & Moon Bracelet-Bangle Combo

By: BJChristian Designs

$160.00

Qty:
This lovely bracelet has a loose feel due to the segments separated by linked jump rings. A very popular piece if you like to combine gold and silver. Each bracelet is unique and includes a signed tag with description of materials and special properties.