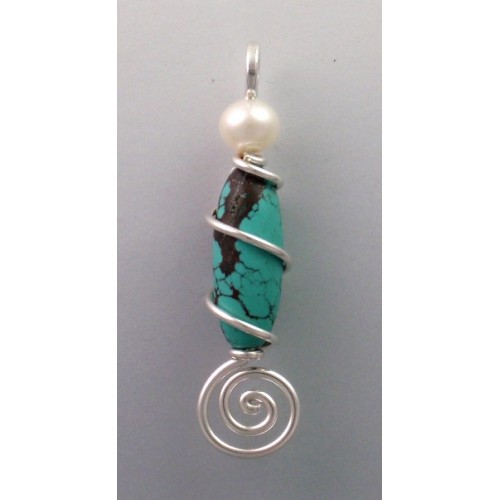 Turquoise and Pearl Pendant

By: BJChristian Designs

$40.00

Qty:
Turquoise is the stone of wholeness and truth, helpful to overall well-being in body, mind and spirit. Turquoise stimulates the throat chakra, helping one to speak their inner wisdom and true self. Turquoise reminds us to accept all aspects of the self, even the parts we perceive as separate or different, and to experience all of these aspects as part of our Divine Source. It can assist us to experience self-forgiveness, self-acceptance, and embrace the wholeness of who we are. Pearls are soothing and dissolve negativity. They symbolize love, success, and happiness. Approximately 1 3/4" long. Each piece is unique and includes a signed tag with description of materials and special properties.