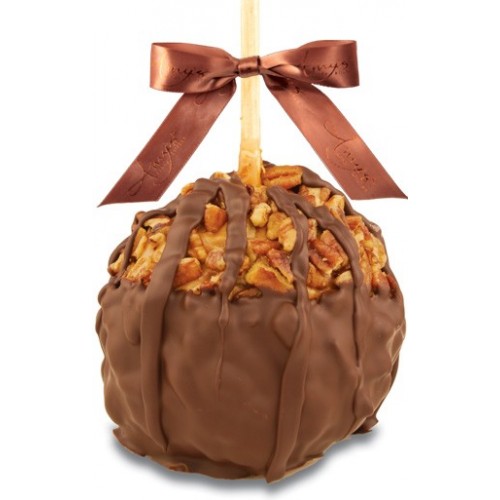 Pecan Turtle Caramel Apple w/ Milk Belgian Chocola

By: Amy's Gourmet Apples

$18.99

Qty:
Amy's Gourmet Apples premium granny smith apple is submerged in our creamy award-winning caramel, then hand-rolled in delicious roasted pecans. Then we dip the sweet and salty creation into our rich milk Belgian chocolate. As a finishing touch, we drizzle a ribbon of chocolate over the top. This apple is the definition of decadence!