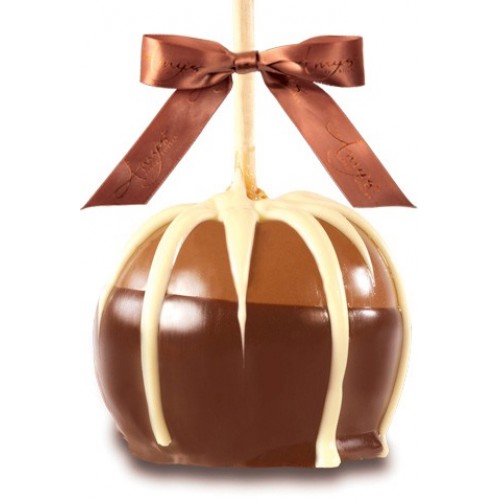 Double Dunked Caramel Apple w/ Belgian Chocolate

By: Amy's Gourmet Apples

$17.99

Qty:
Triple the chocolate! This decadent apple from Amy's Gourmet Apples boasts of all three of our premium Belgian chocolates. First, we dip a jumbo Granny Smith apple in our homemade caramel, cooked to perfection in old world copper kettles. Then the caramel apple gets doused in rich milk chocolate, and again in luscious dark chocolate. We finish it off with a delicate ribbon of white Belgian chocolate to complete the elegant flavor. Our Double Dunked Caramel Apple is a dream for every chocolate lover! ***Orders will only be shipped Mondays, Tuesdays, and Wednesdays to ensure quality is preserved.