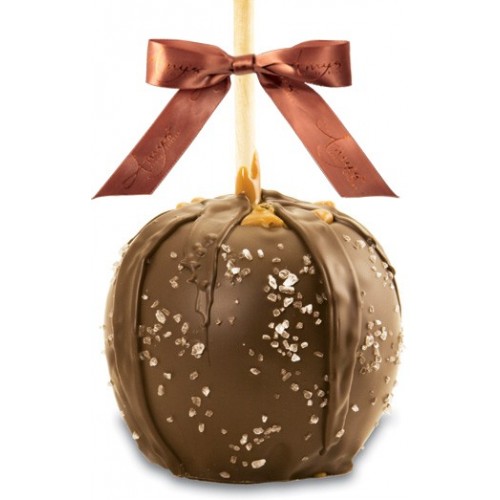 Dunked Caramel Apple w/ Dark Belgian Chocolate & S

By: Amy's Gourmet Apples

$15.99

Qty:
Amy's Gourmet Apples created the perfect combination of sweet and salty. The jumbo granny smith apple is hand-dipped in an artisan copper kettle filled with our homemade award-winning caramel. Our chocolatiers submerge the caramel apple in a perfectly tempered dark Belgian chocolate. A generous sprinkle of course sea salt invokes the ideal balance of sweet and salty in this truly unique caramel apple. Consider pairing the sea salt apple with your favorite wine to bring out its true elegance! ***Orders will only be shipped Mondays, Tuesdays, and Wednesdays to ensure quality is preserved.