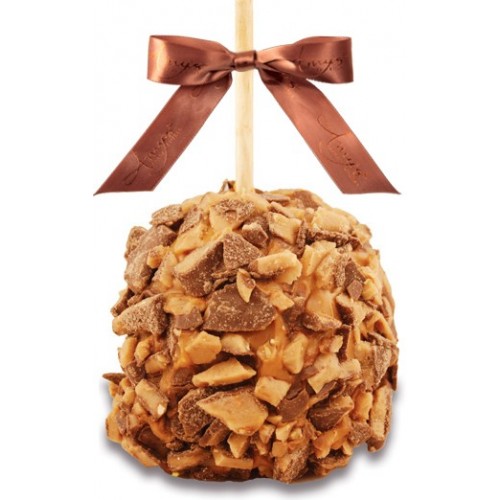 Heath Toffee Caramel Apple

By: Amy's Gourmet Apples

$16.99

Qty:
Amy's Gourmet Apples Heath Toffee Caramel Apple is defined by its incredible buttery flavor. A jumbo granny smith apple is immersed in our velvety award-winning caramel, then our chocolatiers cover each apply with finely chopped pieces of Heath Toffee. The pieces melt slightly, fusing with our luscious caramel for a taste that melts in your mouth! ***Orders will only be shipped Mondays, Tuesdays, and Wednesdays to ensure quality is preserved.