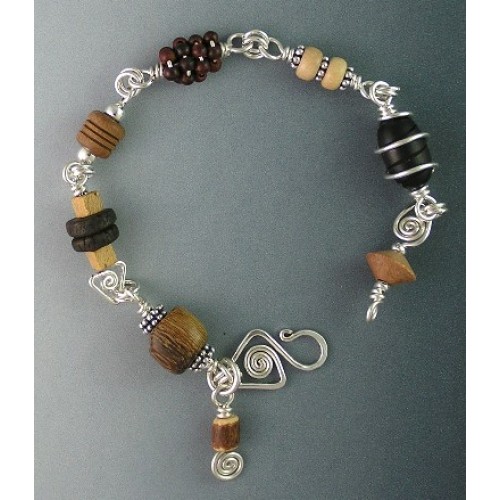 "In the Woods" Bracelet

By: BJChristian Designs

$82.00

Qty:
Trees give us so much, and this piece was created in honor them. In the Taoist view, trees are the most spiritually advanced plants on Earth. Wearing wood on the body gives one a warm nurturing feeling, and opens one up to the deep love of our Mother Earth. The wire is Argentium Sterling Silver and the silver beads are traditional sterling silver. Each piece is unique and includes a signed tag with description of the materials and special properties. ***Bracelet Sizing: Please indicate on the "Add Comments About Your Order" section during checkout what the measurement of your wrist is. To size use a soft tape measure and give the measurement at the wrist bone, not the bracelet size you usually wear. Note the measurement to the closest 1/4". If you do not have a soft tape measure, use a string and then measure the string with a ruler. If you are ordering for a gift and cannot measure, please indicate if the recipient has a small, average, or a large wrist. Please remember free sizing is available up to 3 months after purchase.