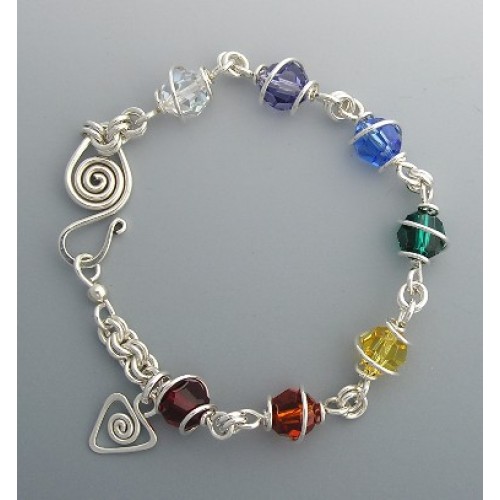 7 Chakra Swarovski Chrystals Bracelet

By: BJChristian Designs

$80.00

Qty:
This bracelet is made with 8mm Swarovski® Crystals in colors representing each of the 7 major Chakras. The wire is Argentium Sterling Silver. The clasp may vary slightly from shown here. Meditation of each of the colors can help to balance that Chakra. Each bracelet is unique and includes a signed tag with description of materials and special properties. ***Bracelet Sizing: Please indicate on the "Add Comments About Your Order" section during checkout what the measurement of your wrist is. To size use a soft tape measure and give the measurement at the wrist bone, not the bracelet size you usually wear. Note the measurement to the closest 1/4". If you do not have a soft tape measure, use a string and then measure the string with a ruler. If you are ordering for a gift and cannot measure, please indicate if the recipient has a small, average, or a large wrist. Please remember free sizing is available up to 3 months after purchase.