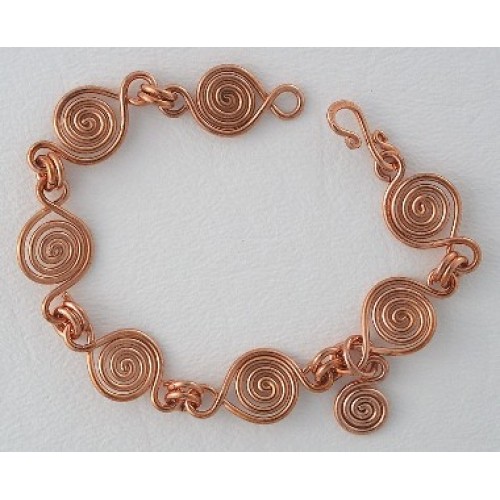 Celtic Copper Bracelet

By: BJChristian Designs

$74.00

Qty:
Copper wire formed into spirals. Spirals are very common in Celtic culture. The Celts used spirals as a symbol of their sun. Spirals are also symbolic of Goddess energy, evolution, and change. Copper is believed to balance the body's energy flow and remove blockages, also for general well-being and to attract money. Each bracelet is unique and includes a signed tag with description of materials and special properties. ***Bracelet Sizing: Please indicate on the "Add Comments About Your Order" section during checkout what the measurement of your wrist is. To size use a soft tape measure and give the measurement at the wrist bone, not the bracelet size you usually wear. Note the measurement to the closest 1/4". If you do not have a soft tape measure, use a string and then measure the string with a ruler. If you are ordering for a gift and cannot measure, please indicate if the recipient has a small, average, or a large wrist. Please remember free sizing is available up to 3 months after purchase.